ABOUT DELMARVA NATIVE PLANTS
Delmarva Native Plants was founded based on a desire to create change in the environmental horticulture industry. We believe as horticulturists it is our role to help protect and preserve the native flora of the Mid-Atlantic. Our plants are grown for everything from small-scale home landscapes up through large scale habitat restoration projects. We specialize in large scale contract grows, but we do keep a large inventory on hand to meet all of our client's needs. We also have a number of retail partnerships to help homeowners make purchases for hard-to-find local provenance plants. WE ARE WHOLESALE TO THE TRADE! If you are a retail customer in need of planting material, we are more than happy to refer you to our retail nursery partners.
Preserving our flora preserves the entire ecosystem from top to bottom. Our use of exclusively local provenance genotypes is unique among regional suppliers. Our upland and wetland plants are grown directly from seed, ensuring natural genetic diversity. Our plants that are specified as local ecotype will form the foundation of a viable population wherever they are established, whether it be a living shoreline or rain garden. We have a diverse array of plant species available, covering a broad range of habitat types.  Everything from salt water wetland plants to dry upland meadow. Our processes evolve each year in an effort to siplify seasonal duties along with improving the quality of our plant materials.
We specialize in growing wetland plants: Spartina alterniflora (smooth cordgrass) and Spartina patens (salt meadow hay). You may have heard that the genus Spartina underwent a recent name change, with increasing frequency we are hearing them be referred to as Sporobolus alterniflorus and Sporobolus pumilus, regardless of the nomenclature we are experts in these two species and can help provide plants for any sized project.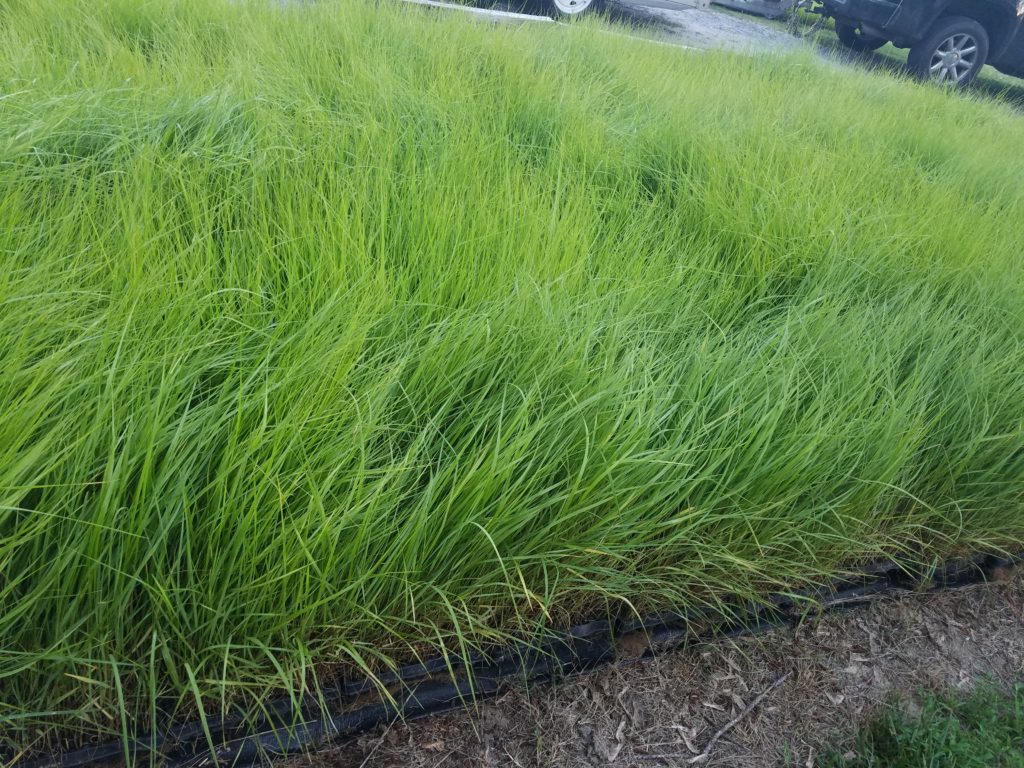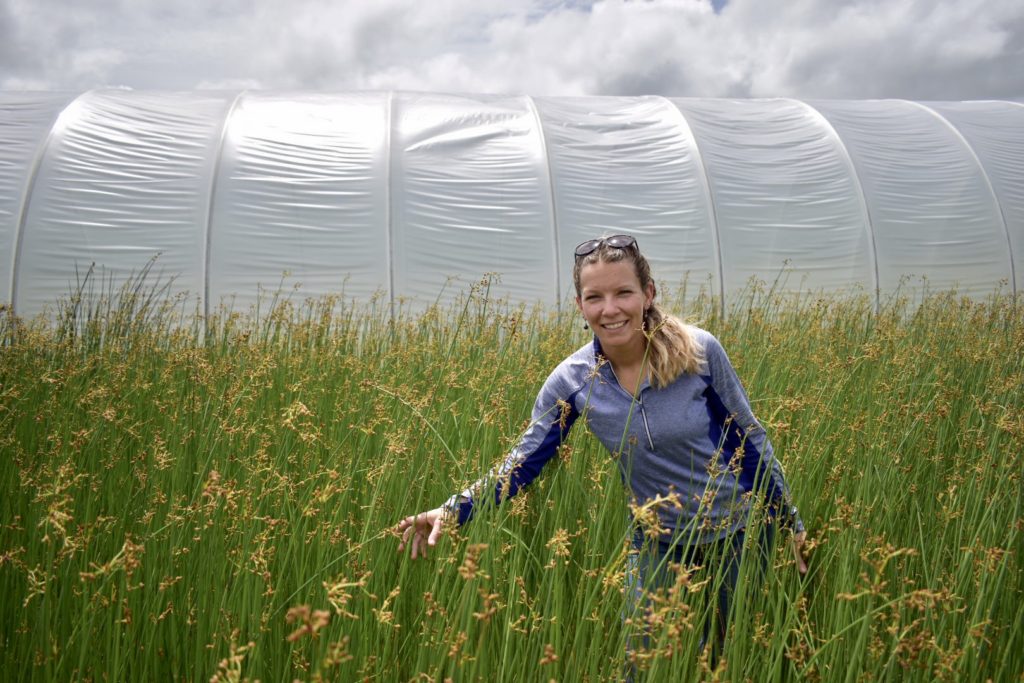 clark
Clark has dedicated his career to the conservation of our native flora. He earned a BS and MS in plant science from University of Maryland College Park and has spent 10 plus years working in the horticulture industry. He has specialized in the cultivation of native plant species with particular emphasis on Spartina alterniflora (smooth cordgrass) and Spartina patens (salt meadow hay). Clark firmly believes that the horticulture industry should be a force aimed at preserving our natural environment as it continues to face ever increasing degradation. Clark is frequently out tracking down hard to find native species, collecting seed when possible/ appropriate so that they can be cultivated and help increase the stability of their populations.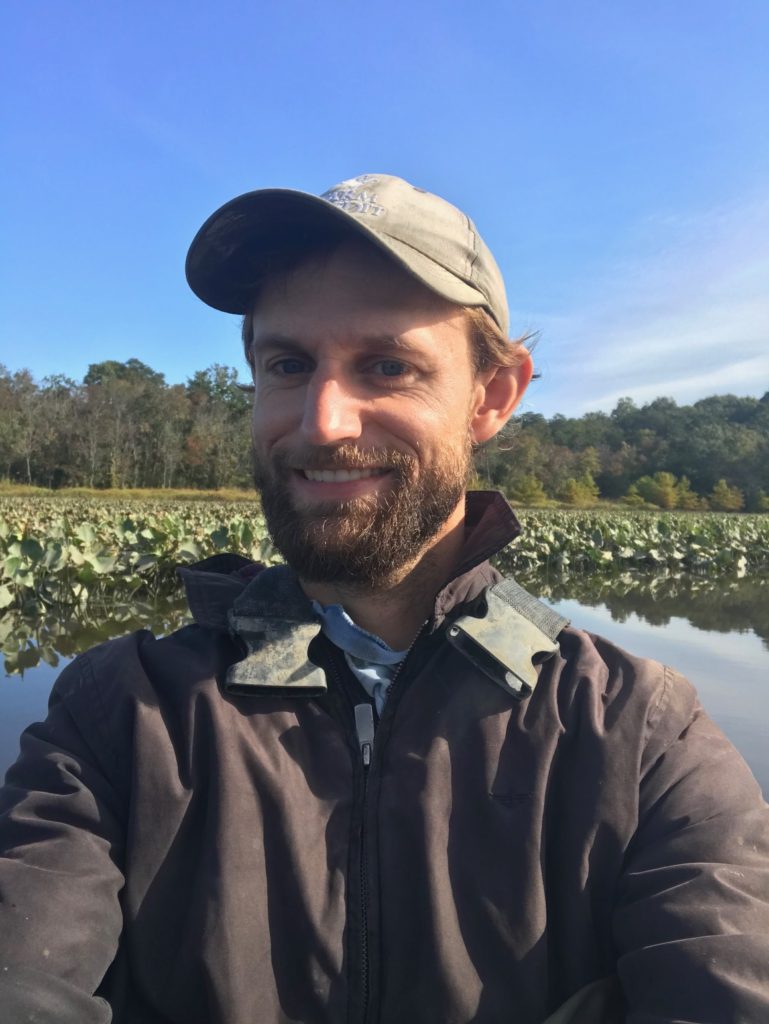 JILL
Jill has always had a passion for environmental preservation. She grew up watching her home town in Long Island, NY develop which motivated her career path. After receiving her BS from Salisbury University, she decided to stay in Maryland to help restore the Chesapeake Bay. Jill has a combined ten years of experience restoring Harris Creeks oyster population and then growing native plant materials for living shoreline restoration and ecological landscapes. Jill hopes her work will allow others to enjoy the Chesapeake Bay and all the activities it provides. In her free time Jill loves to explore the marshes on the Eastern Shore by boat, and go hiking at state parks with her husband and dog.